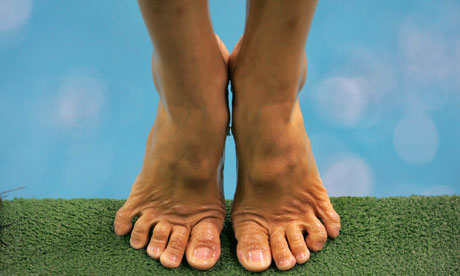 Interesting article
here in the Guardian:
Some experts now believe that all shoes are best avoided in childhood
From a functional perspective, shoes shouldn't be necessary," says O'Neill. "In fact, there are more likely to be disadvantages and problems from wearing shoes than not wearing them - among them, deformation caused by a poor fit, ingrown toenails, and athlete's foot. But you have to consider the environment the child is in. Let's be honest. Do you want your child walking on the streets or in the park barefoot, where there might be dog poo, dirt and possible hazards like glass?"