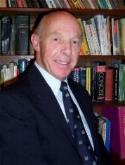 Barry Groves
has put up an interesting new article
Unhealthy dogma means unhealthy food:
Milk and dairy produce is thought to cause cancer and other diseases. But it is only low-fat dairy which does; full-cream dairy actually protects us.
Today, it is increasingly difficult to buy fresh, wholesome food. What used to be healthy, no longer is. There are many examples: Meat is so lean today that Mrs. Beeton would regard it as being of very poor quality indeed. I normally buy meat straight from the farmer, but recently I tried some beef that I bought from a supermarket; it was dry, tasteless and tough. That doesn't make it unhealthy, necessarily, but other changes brought about by 'healthy' dogma do. There are so many such examples that I'll just give one in detail: modern milk

I have been thinking a bit about milk recently after a couple of other posts on blogs:
Milk is not in the normal "
paleo
" diet, but I find it hard to give up.